TOP AIR CONDITIONING SERVICES IN PLANO
At Air Patrol Air Conditioning, Heating & Fireplaces, we strive to be the best AC company in Plano, TX. Our customers in Collin and Denton counties know they can trust our results to stand the test of time. We'll keep your AC unit running reliably throughout the hot months of the summer. As a locally owned and operated business, we're proud to maintain an A+ rating with the BBB. Our technicians are highly skilled, and we are fully equipped to serve all of your home cooling needs. We stand behind our work, and consider it a pleasure to help you stay comfortable in your home. Plano summers are nothing to mess around with, and when you call Air Patrol Air Conditioning, Heating & Fireplaces, you can expect the very best in air conditioner services.

WE'RE KNOWN FOR:
Offering comprehensive services
Having more than 30 years of experience
Being a Carrier Factory Authorized Dealer
Service on all makes, models and brands
Winning the Angi Super Service Award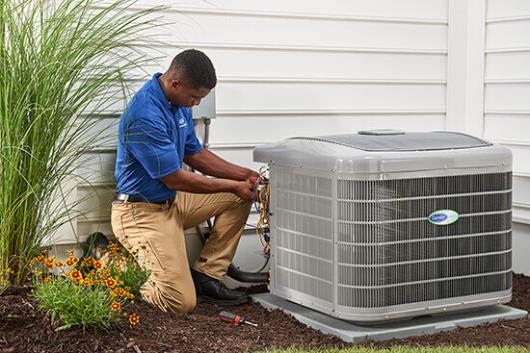 FAST AIR CONDITIONING SERVICES IN PLANO
A broken AC unit can make your home an uncomfortable place to spend time. Whether your air conditioner has stopped working entirely or it isn't cooling evenly, we can help. Air Patrol Air Conditioning, Heating & Fireplaces offers conscientious air conditioning services throughout Plano so that residents can get their issues resolved in a timely manner. We'll respond quickly to all service requests and get problems repaired promptly. With more than 30 years of experience, there's virtually no air conditioning problem we haven't seen before. If your air conditioner is having trouble starting, turning off randomly, or just plain blowing out hot air, we know what to do! We'll get to your home right away and help you find the best course of action to get cool and comfortable in no time.
AC NOT WORKING? WE CAN FIX IT ALL, INCLUDING:
Hot, humid air blowing out of vents
Thermostat not changing the temperature
Clanking, banging, and grinding noises
Refrigerant leaks
Excess condensation
Frozen AC unit
Clogged filter
Frequent cycling
Before starting anything, we'll go over a detailed and accurate price estimate with you. Our rates are kept reasonable so that our services are a great value. We want people to experience complete peace of mind about the functionality of their cooling systems.
PLANO AC INSTALLATION OPTIONS
Installing a new AC unit in your home could save you a lot of money in the long term. Newer air conditioners are much more energy-efficient, and they can keep your home comfortable regardless of the heat outside. The experts from Air Patrol Air Conditioning, Heating & Fireplaces can help you find a unit that is properly sized for your Plano residence. We'll work with your budget and never add any hidden costs to a bill. It's our pleasure to assist you in making this very important decision about your home. By understanding your needs and budget, we can help narrow down your options to a short list of air conditioners that will be a great fit in your home. We're also the area's most trusted Carrier Factory Authorized Dealer, which means we have a great assortment of systems to install for our customers.
Before we consider the job done, we'll make sure that you understand how to operate your new cooling system. We're also prepared to offer follow-up support and maintenance whenever needed.
YOUR AC COMPANY FOR MAINTENANCE
Our AC company is happy to create customized AC maintenance plans for our Plano customers. Regular tune-ups will improve the functionality of your system and keep it running for a long time. We'll check any fluid levels, clean everything out and alert you to any problems we find. Our work can help you get small issues fixed before they become worse. Scheduling maintenance at least once a year is the most important thing you can do to prevent repairs and a replacement before it is actually needed. During a tune-up, our technicians perform a comprehensive series of tasks that allows us to get your air conditioner cleaned out and calibrated to provide you with more efficient, reliable operation. With the hot Plano summers, this is a service you don't want to skip!
Give our office a call today to learn more about the various air conditioning and heating services offered by Air Patrol Air Conditioning, Heating & Fireplaces in Plano.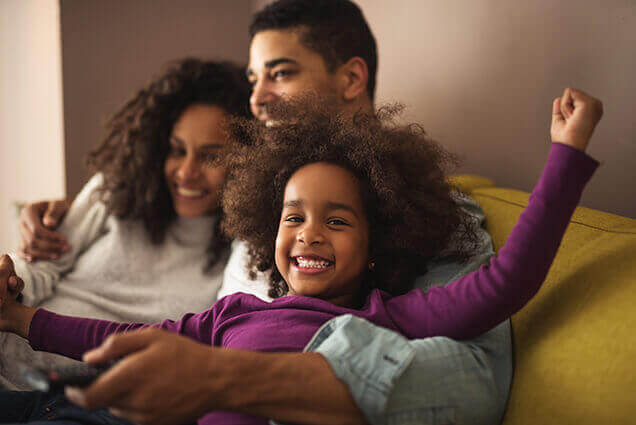 QUALITY HEATING COMPANY IN PLANO, TX
When your Plano home needs heating and cooling help, our team here at Air Patrol Air Conditioning, Heating & Fireplaces can help you get back to your normal everyday lives. We work hard to keep you cozy and comfortable in your home no matter what the temperatures outside read. We know how to help you with all your heating, cooling, maintenance and fireplace needs.
SOME OF OUR HEATING AND AIR CONDITIONING SERVICES OFFERED INCLUDE:
Installation of new heating and cooling units
Installation of a new fireplace
Service agreements for both commercial and residential customers
Whole House Performance analysis
Heating and Cooling Packages to fit your needs
We have several years of experience working on units of all types and know how to help our Plano clients stay cool and safe in their homes.
HEATING REPAIR SERVICES IN PLANO, TX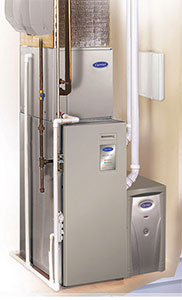 If you're looking for quality heating repair in Plano, then we are your go-to heating company! We offer emergency repair services because we understand that your system can break down unexpectedly. We have fully stocked trucks and can handle almost all heating repairs the same day. Don't get stuck in the cold with no heat! Contact us today for immediate service.
PLANO HEATING INSTALLATION
If you need a heating installation in Plano, call upon the best heating contractor in town. We offer heating installation and replacements for both residential and commercial buildings. New heating systems are more energy-efficient than older systems and they can save you a lot of money in energy bills. Not only that, when your old system is not working properly and requires a large number of costly repairs, it might best to replace it. For an estimate on a new heating system, contact our reliable heating company in Plano today!
ROUTINE MAINTENANCE DONE RIGHT IN PLANO
Having routine maintenance done on your heating system is vital for the life of your furnace or heat pump. This is because, like all machines, they need to be cleaned so that they can function properly. Over time, dust builds up and air filters become dirty. This can cause your heating system to work harder than it should have to. Strenuous work can cause energy bills to cause, or it can even cause the system to break down. We recommend having maintenance done twice a year, once in the spring and once in the fall. Contact us today to learn more about our maintenance services.
FIREPLACES IN PLANO TX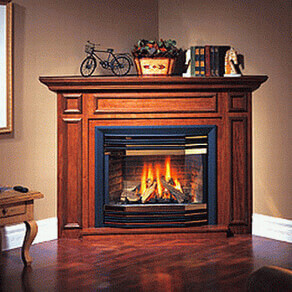 You might be considering adding a fireplace to your home. We here at Air Patrol Air Conditioning, Heating & Fireplaces can help you choose a fireplace unit, install the unit and help you maintain it. We know how these add beauty and comfort to your home and help you choose the best one for your home.
ENERGY EFFICIENT HVAC SYSTEMS
We use only the energy-efficient models of heating and air conditioning units. This helps you to save money on your heating bills each month. We have several packages of units that will fit whatever your needs are. We include packages like our quiet package, safety first package, reliability and "even airflow" packages. These are beneficial in their own ways and our technicians will assist you in finding the right one for you.
WHOLE HOME PERFORMANCE
Saving money is huge in your home and in this environment. We help you to save money and cut your bills each month. Our technicians will come in and do an analysis of your home to find out the places that money might be sneaking out of your home. We can help you to do some modifications to the home to better help you with being more energy-efficient. Call today to see how we can help you to stay comfortable in your home with our heating and air conditioning expertise.