RELIABLE AIR CONDITIONING SERVICES IN FRISCO
Our loyal customers in Frisco, TX, have been turning to us for our quality air conditioning services since 2003. Our Frisco AC company takes great pride in making excellent customer service our top priority, and we consistently exceed our customers' expectations as a reliable and efficient AC team. No matter what issue you may encounter with your air conditioning unit in this part of the Dallas-Fort Worth Metro area, you can contact us to keep your home cool and comfortable. We service all makes and models of air conditioners, and have a great team of highly skilled and well-trained cooling experts ready to serve you. From fast repair and routine maintenance to helping you plan for a new cooling system, you always know you're getting the best results and customer service when you call on Air Patrol Air Conditioning, Heating & Fireplaces.

OUR TEAM BOASTS:
Certified, insured and experienced air conditioning technicians
Years of experience in Frisco
Top-notch reviews for excellent service
Flexible availability to suit your schedule
QUALITY AIR CONDITIONING SERVICES IN FRISCO
As the local air conditioning services team of choice, Air Patrol Air Conditioning, Heating & Fireplaces in Frisco is experienced with the parts and repair of any AC unit on the market. Our skilled and licensed AC repair technicians thoroughly examine your entire cooling system to assess its needs. We take the time to explain any issue you're experiencing with your cooling unit so that you know exactly what we plan to fix. There's no problem too big or small for us to fix, and we're familiar with both older systems and the latest air conditioners on the market. From frozen condenser coils to something as simple as a clogged air filter, we'll show up quickly to get the problem solved.
Once we have a customer's approval to start the repair, we prepare any necessary parts for the AC unit and begin our work. Your house will be cool again in no time thanks to the efficient air conditioning services we provide in Frisco. Our technicians work meticulously, cutting no corners in restoring your air conditioner to normal operation.
OUR AC REPAIR SERVICES INCLUDE:
Recharging AC units
Replacing thermostats
Replacing condenser fan motors
Repairing refrigerant leaks
Replacing evaporator coils
PROFESSIONAL AIR CONDITIONING INSTALLATION
If you need to have a new air conditioning unit installed in your Frisco home, Air Patrol Air Conditioning, Heating & Fireplaces is your top choice for reliable AC installation services in Frisco. Getting a new AC unit can help lower your energy bills and keep your family comfortable. We have the track record and satisfied customer reviews you can count on to know that your AC unit will be installed properly in your Frisco home. There is no doubt that our AC installation team will leave you with a positive impression and a cooler home.
If you aren't sure what type of air conditioner you need for your home, that's our area of expertise! We can help you find a great solution. Our team installs a wide range of systems, and will help you narrow down your options based on your budget, home size, and cooling needs. We can also help you understand your options for things like SEER ratings, IAQ upgrades, and even how to address rooms in your home that your current air conditioner doesn't adequately address. With Air Patrol Air Conditioning, Heating & Fireplaces, you can customize your home cooling solution to ensure total comfort for many years to come. With our experience, you can also have peace of mind that your investment won't be taken lightly. We install each air conditioner flawlessly, and always test our work.
FRISCO AIR CONDITIONING MAINTENANCE
Maintaining your AC unit is incredibly important. Consistent AC unit maintenance will help you save time and money on AC repairs. It can also make indoor air quality healthier in your Frisco home. Air Patrol Air Conditioning, Heating & Fireplaces provides affordable and convenient AC maintenance services throughout Frisco. By scheduling your tune-up with our AC company, you can make sure your air conditioner is working as intended. Our technicians do more than just inspect for lurking issues, of course. Maintenance is a preventative measure, so we also clean out accumulated dust and debris that can cause mechanical failures if left to build up over time. We even check your air filter, the refrigerant charge, test for leaks, calibrate your thermostat, and so much more.
To schedule an appointment or any other air conditioning services with our top-rated heating and AC company in Frisco, call Air Patrol Air Conditioning, Heating & Fireplaces today!
THE HEATING CONTRACTOR THAT YOU CAN TRUST IN FRISCO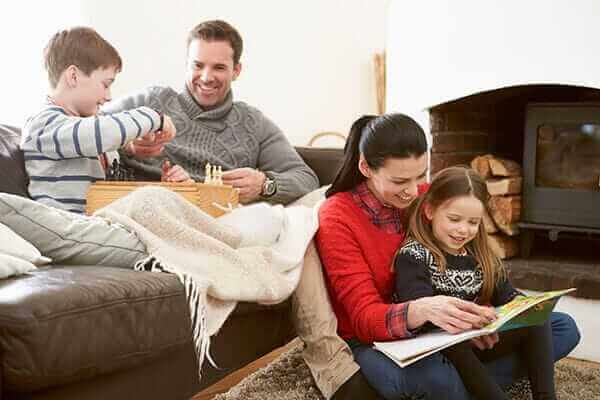 At Air Patrol Air Conditioning, Heating & Fireplaces of Frisco, TX, we've been providing top-notch heating services since 1984. As a local heating contractor, we're proud of the size of our service area and of our robust selection of heating systems. We look forward to giving you the heating assistance that you need.
OUR HEATING COMPANY IS PROUD OF OUR:
A+ rating with the BBB
Licensed, qualified technicians
Multiple awards from Angie's List
Status as a certified Carrier dealer
FRISCO HEATING COMPANY THAT GETS THE JOB DONE RIGHT
If the heater on your property in Frisco is giving you trouble, then you can rely on the technicians of Air Patrol Air Conditioning, Heating & Fireplaces to fix your heating system. We're capable of working on all makes and models, so you can trust us to handle your repair job from start to finish.
A HEATING CONTRACTOR HANDLING INSTALLATIONS IN FRISCO
The talented technicians of Air Patrol Air Conditioning, Heating & Fireplaces understand that all of the heaters belonging to the locals of Frisco will reach their end of life someday. When that happens, you can rest assured that we're up to the task of giving you the furnace, heat pump, or boiler that you need. As heating contractors, our purpose is to keep your building warm and comfortable without hassle.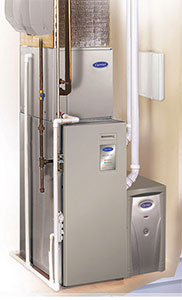 WE HAVE THE MEANS TO PROVIDE YOUR PROPERTY IN FRISCO WITH A BRAND-NEW:
Gas boiler
Oil boiler
Ductless heating system
Gas furnace
Oil furnace
Split system heat pump
Geothermal heat pump
Packaged system
RELIABLE FRISCO HEATING COMPANY
No maintenance job is too simple or too complicated for us to handle on your behalf. We'll inspect your unit and make sure it has what it needs to run as efficiently as possible. Customer satisfaction is always our top priority.
Call us at Air Patrol Air Conditioning, Heating & Fireplaces today if you're in the market for a heating and AC contractor in Frisco.