Air Patrol Air Conditioning, Heating & Fireplaces is an AC company that you can trust with the details of any cooling project in Farmers Branch, TX. When summer arrives in Dallas County, you'll want to have a fully functional AC system in your home. Our locally owned and operated company has been offering high-quality services in the area since 2003. We have NATE-certified technicians on our team who will give every job their full attention.

We're up-front about all of our air conditioning services and can give a free cost estimate for any job. Our team is ready to work on residential systems throughout the area. Our BBB-accredited company works hard to maintain an A+ rating.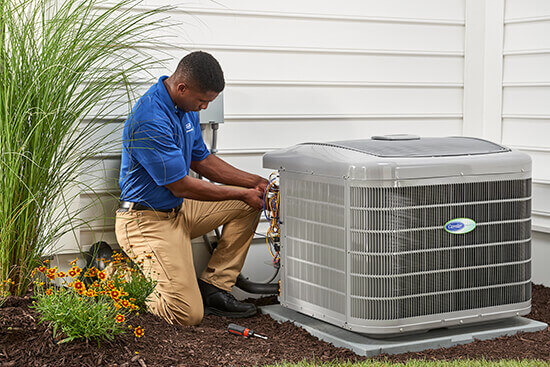 FARMERS BRANCH'S AC REPAIR EXPERTS
At Air Patrol Air Conditioning, Heating & Fireplaces, we want to take the stress out of getting a broken AC unit in Farmers Branch repaired. Our technicians will arrive at their appointments punctually and with the tools needed for the job. Once we find the cause of an issue, we'll explain any options available for the repair. When your air conditioner isn't working properly, we want to be the AC repair team you turn to for help. We find the cause of issues quickly and get them repaired efficiently.
SIGNS YOUR AIR CONDITIONER MIGHT BE BROKEN INCLUDE THE FOLLOWING.
Increased energy bills
Uneven cooling
Strange noises
Unusual smells
AFFORDABLY PRICED AC INSTALLATIONS
Air conditioners that are more than 10 years old can start to develop an array of issues. They also tend to lose their energy efficiency. When it's time to get a new cooling system, we can help you choose the replacement. Our AC company is proud to carry a great range of efficient, dependable AC systems that will run reliably for a long time. You can count on us to get everything installed properly. A new air conditioner in your home could lower your energy bills and save you money. We offer sound advice about which AC installation is right for your cooling needs!
BENEFITS OF AC MAINTENANCE
Our goal is to offer air conditioning services that will keep your cooling system fully functional. Annual tune-ups can improve the efficiency of your air conditioner, lowering your energy bills and saving you money. We'll take the time to thoroughly check your system for any lurking issues that need to be addressed. Our work will help to optimize the reliability and efficiency of your system. To keep an air conditioner properly maintained, it's important to schedule annual AC maintenance. Our goal is to keep your air conditioner running efficiently and reliably.
Give Air Patrol Air Conditioning, Heating & Fireplaces a call today to learn more about the high-quality air conditioning services we offer in Farmers Branch. Need more than cooling? We're also here to help with any heating services you need to keep your home comfortable.