TRUSTED DALLAS AIR CONDITIONING SERVICES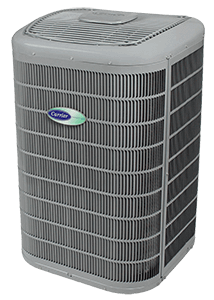 At Air Patrol Air Conditioning, Heating & Fireplaces, we're the AC company in choice here in Dallas, TX. Why is that? For starters, we've been providing top-rated air conditioning services in the DFW metroplex since 2003. We also have an experienced and dedicated team of technicians, installers, and comfort experts all committed to serving our customers with the highest levels of service. Our company is a Carrier Factory Authorized Dealer, which lets you know we adhere to high standards of quality in both the products we endorse and install and the customer service we provide our valued clients.
WE'RE KNOWN FOR:
Winning Angi Super Service Award
Having an A+ rating with the BBB
Being fully licensed, bonded, and insured
Free estimates and competitive pricing
We service all makes and models and air conditioners, have won numerous awards for service, and are always excited at the opportunity to show you why Dallas counts on us for all things cooling.
QUALITY DFW AIR CONDITIONING SERVICES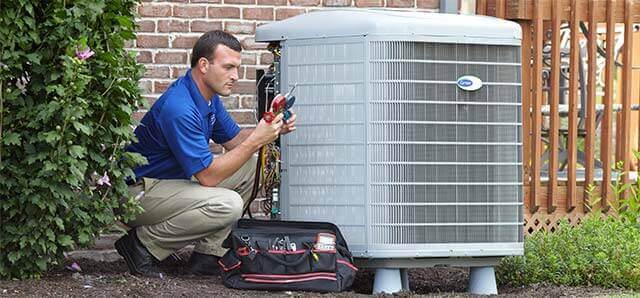 It's important to have a functional AC system in your Dallas home. That's why we strive to keep our air conditioning services as accessible as possible. Our certified technicians are given ongoing education and stay current with modern cooling technologies. If you have a problem with your air conditioner, you can trust us to find the cause. You'll be given options for the repair, and we can offer advice on how to proceed with it.
DOES YOUR AC NEED SERVICE? CALL US IF YOU NOTICE:
No cold air
Higher than usual humidity
Strange noises or smells coming from your AC
Thermostat won't lower the temperature
AC won't start
Our highly experienced technicians can resolve virtually any problem you may experience with your air conditioner. From faulty condenser coils to broken blower motors, clogged filters, refrigerant leaks and more, we'll get your AC up and running in no time. We always work hard to show up as quickly as possible, as we know you want relief from the Dallas heat ASAP. It's our pleasure to work efficiently to diagnose the problem and repair your air conditioner to normal working order.
MOST TRUSTED AC COMPANY FOR INSTALLATION
If your AC unit is past its "expiration date" and needs to be replaced, we're the team to call. Air Patrol Air Conditioning, Heating & Fireplaces can install any type of AC unit in Dallas. If you partner with us, we'll make sure that your new system is properly sized for your home. We work with many energy-efficient products so that our customers can save money in the long run. From taking your old unit out to training you on the operation of your new system, we'll make everything go smoothly. In addition, our work area will be cleaned up completely when we're finished.
As a Carrier Factory Authorized Dealer, we have access to a great assortment of top-rated air conditioners. No matter what your budget, we have a great AC unit for you! We'll work as your partner throughout the process, answering any questions you may have along the way. Not sure what size or BTU rating you need for your home? We'll help you find the answer. Curious what a higher SEER rating means for your energy costs? We'll calculate it for you! The bottom line is that we're proud to put our expertise to work for you. Let us assist you in making your home as comfortable as possible to combat the sweltering Dallas summer heat!
VALUABLE AC MAINTENANCE IN DALLAS
Our AC company recommends that you get annual tune-ups for your Dallas air conditioner. We can clean out the various parts of your system and improve its efficiency. We'll also make sure that refrigerant levels are correct so that you can have peace of mind about the functionality of your system. Any issues that we find will be addressed so that everything runs properly. Catching small problems before they grow can end up saving you a lot of money and stress! It's why most reputable system manufacturers require professional maintenance once a year in order to validate your system warranty. We take maintenance seriously, and will inspect and clean your air conditioner from top to bottom. Once we're finished, you can be fully confident your AC is ready for cool, powerful performance all summer long.
LEARN MORE ABOUT THE AC AND HEATING SERVICES WE OFFER TO DALLAS RESIDENTS BY CALLING US AT AIR PATROL AIR CONDITIONING, HEATING & FIREPLACES TODAY.
A DALLAS HEATING COMPANY YOU CAN DEPEND ON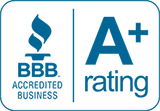 Since 2003, Air Patrol Air Conditioning, Heating & Fireplaces has been providing conscientious customer service and technical expertise to residential clients throughout Dallas, TX. Our well-trained staff of heating technicians is composed of seasoned professionals, and they take their responsibilities quite seriously. We realize that our efforts protect the safety and comfort of homes in Dallas and the surrounding areas. When you put the responsibility for your heat pump or furnace into our hands, you'll be making a wise decision. Allow the Dallas heating technicians from Air Patrol Air Conditioning, Heating & Fireplaces to assist you with all your heating needs.
TURN TO OUR DALLAS TEAM FOR ANY HEATING REPAIR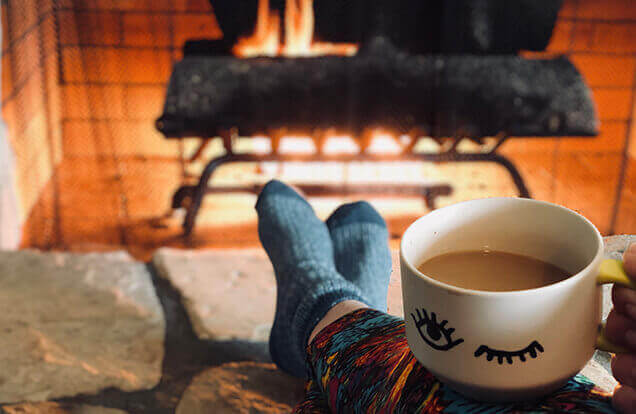 Whenever the need arises, we'll come to your location and perform excellent work in a timely fashion. Whatever the mechanical problem, we'll come up with the solution. What's more, we respond to emergencies with 24/7 repair service.
OUR FIRM IS KNOWN FOR HAVING:
An A+ rating from the Better Business Bureau
A written guarantee on all our work
NATE-certified heating technicians
Multiple awards from Angie's List
CONTACT OUR DALLAS HEATING COMPANY TO FIX YOUR FURNACE OR HEAT PUMP AS SOON AS YOU NOTICE:
A malfunctioning thermostat
Insufficient warmth from your vents
Utility bills much higher than normal
An unusual odor or unexpected noise
Equipment continuously cycling on and off
FIRST-RATE HEATING SYSTEM INSTALLATION THROUGHOUT DALLAS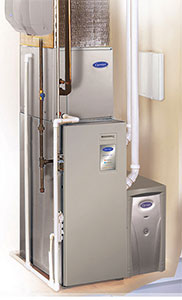 Setting up heating equipment can be a difficult process for a technician who isn't properly trained. Our professionals can accomplish the task easily. Whether you need an existing furnace replaced or you want a brand-new heat pump installed, trust Air Patrol Air Conditioning, Heating & Fireplaces in Dallas with the assignment. We'll work with you to select exactly the right equipment, and we'll put it in seamlessly. Financing is available on approved credit.
TOP DALLAS HEATING TECHNICIANS FOR MAINTENANCE
Having routine maintenance performed on your heating system will prolong its life. Regular attention can also improve the equipment's efficiency. This might lower your energy bills, and you could save even more money by avoiding costly repairs. Consider one of our affordable maintenance plans. In Dallas, Air Patrol Air Conditioning, Heating & Fireplaces is the firm to choose for all your heating and cooling needs.
CALL US TODAY TO SCHEDULE SERVICE OR ARRANGE AN ESTIMATE FROM OUR DALLAS HEATING COMPANY.