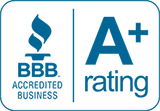 It's every homeowner's worst nightmare: The summer temperatures in Frisco soar to 90 degrees Fahrenheit, an
Air Patrol Air Conditioning, Heating & Fireplaces is the top local choice for AC service in Farmers Branch, TX. If your air conditioner has quit working as it should, your home won't be as comfortable as it ought to be. This is especially true if the problem occurs on a summer day when the temperature exceeds 100 degrees. On a day like that, you'll need air conditioning repair fast. Rely on us to quickly dispatch a skilled technician to your home. We have the experience, tools and parts to do the job.
Our office is in the eastern half of Farmers Branch. This gives us the ability to provide services throughout Dallas, Fort Worth, Grapevine, Highland Park, Preston Hollow, University Park and the entire region.
TRUSTED AC SERVICE IN FARMERS BRANCH
Before your cooling system fails completely, it's likely you'll see signs that something isn't right. It may not maintain a constant temperature, or it might start operating much more loudly than normal. There could be an odd smell or even smoke. Other warning signs include unusually high electricity bills and water or refrigerant pooling around the outdoor unit. The system may quit working altogether.
When you spot a sign, it's important to get your air conditioner looked at by a technician as soon as possible. This can prevent further damage, and it takes less time and money to fix a problem when it's small. Whether your air conditioner needs just a simple adjustment or replacement parts, we're up for the job. Air Patrol Air Conditioning, Heating & Fireplaces is a top air conditioning repair company in Farmers Branch.
Getting your air conditioner properly repaired often results in benefits besides merely keeping your home cool.
THESE OFTEN INCLUDE THE FOLLOWING:
Better indoor air quality
Longer system life
Reduced indoor humidity
Improved airflow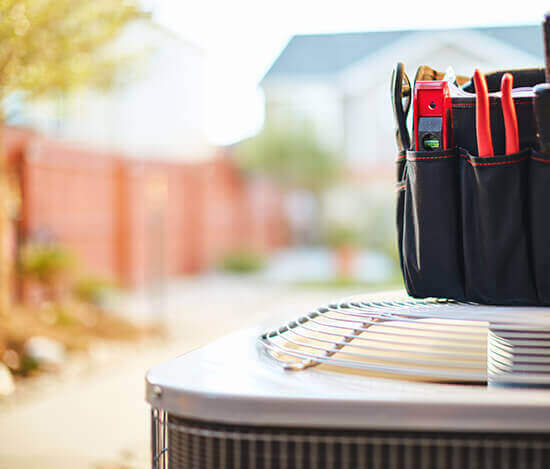 DEPENDABLE AIR CONDITIONING REPAIR IN FARMER'S BRANCH
Air Patrol Air Conditioning, Heating & Fireplaces has been helping families in Farmers Branch since 2003. We're rated A+ by the BBB, and we've received great reviews across a range of online platforms. Our company has also won the Super Service Award from Angi. We're dedicated to your complete satisfaction, and we stand behind everything we do. Our NATE-certified technicians are up to the challenge of servicing any make and model of air conditioner.
If you're looking for fast, reliable service, Air Patrol Air Conditioning, Heating & Fireplaces delivers. Please call today to schedule an appointment. Not looking for AC service? We also handle heater repairs in Farmers Branch. Has your air conditioner seen better days? We're a top-rated AC installation company with a wide variety of cooling systems to choose from. To keep your air conditioner working at its best, it needs annual maintenance. Families throughout Farmers Branch rely on us to tune-up their air conditioner every spring.